Attic and Exhaust Fans in Coraopolis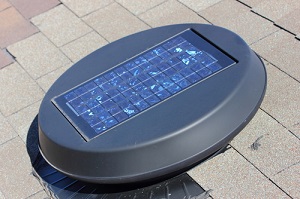 Attic fans and exhaust fans in Coraopolis can help you keep your home more comfortable and more energy efficient. They help to boost proper ventilation, which aids in moisture control and temperature control. At Parme Electric, our Coraopolis electricians can provide any number of attic and ventilation fan services, including installations, repairs, and maintenance. Our professionals will be able to guarantee that your attic and exhaust fans are always in the best condition possible.
Our electricians are all licensed, trained, and experienced professionals who will be able to provide you with the highest quality electrical services no matter how small or large the job is. We know that attic and exhaust fans play an important role in your home, so we'll always do whatever it takes to help you keep them in great condition.
Give us a call today, and we'll be looking forward to assisting you.
Attic Fan Installation
If you need to have an attic fan installed in your Coraopolis area home, our Coraopolis electrical service professionals can help. We can ensure that your attic fan is perfectly installed so that it will perform optimally at all times. After the installation is complete, we can also provide you with ongoing maintenance and repair services.
Attic fans can go a long way toward helping you reduce your heating and cooling costs, and our professionals will be able to help you choose an attic fan that is a perfect addition to your home.
Improve Your Home's Energy Efficiency with a New Attic Fan
Many homeowners assume (falsely) that if they don't have an attic fan, their homes are better sealed, which supposedly helps to keep their homes warmer in the winter. Unfortunately, it has the exact opposite effect. During the winter month, if your attic isn't properly ventilated, you'll end up heating that space. Not only will that increase your energy costs, but it will also create ice dams on your roofing. Attic fans will improve your home's energy efficiency throughout every part of the year.
Attic & Exhaust Fan Repair and Maintenance
Our Coraopolis electricians are always ready and eager to provide any repairs or maintenance services that you may need for your attic or exhaust fans. We'll be able to quickly and accurately diagnose any problems that you encounter with these fans, and we'll provide thorough repairs.
---
Recent Attic & Exhaust Fan Articles
Understanding Attic Ventilation

When was the last time you spent any time thinking about attic ventilation? There is a pretty good chance your answer may be never. Odds are good that you are paying more than you need too for thi […] If You're Planning an Electrical Project or Need Help with an Electrical Problem, Please Fill Out our Contact Form or Call Us at 412-329-8853. With Fully Stocked Vans, We're Able to Repair Most Electrical Issue On-Site with the Proper Materials.