Sewickley Electrician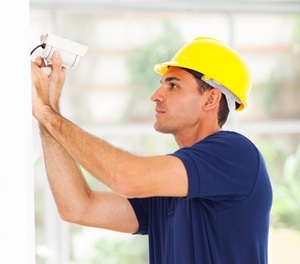 At Parme Electric our Sewickley electricians use first-class quality electrical products and people and support that with a strong customer service-oriented philosophy. We respect your home and treat it as if it were our own. We understand how important your home is to you. We put on shoe covers and lay down floor protectors to ensure everything is kept safe. We won't leave until your home is as clean as or cleaner than it was when we arrived.
Parme Electric - Sewickley Electrician
Parme Electric is a fully licensed and insured electrician in Sewickley. We provide services ranging from electrical troubleshooting to attic fan installations. We also offer upfront pricing on all of our services so you know the price of the finished project before we ever begin! We provide the very best residential electrical service to the Sewickley area. Whether you need basic electrical troubleshooting through complete electrical repairs, Parme Electric can help.
Sewickley Panel Upgrades
Rebuilding or repairing your Sewickley circuit breakers can prevent uncalled for downtime and in many cases is more cost-effective than replacing your existing equipment. Our know-how ensures that we can perform top quality repairs, modifications, rebuilding and maintenance on most circuit breakers and larger frame molded case breakers of all brands and vintages.
Electrical panel upgrade
Home wiring
Panel upgrades
Rewiring
Electrical repair service
Electrical panel
Electrical panel installation
Electrical service
Outlet wiring
Upgrade panel
Service panel upgrades
Service panel upgrade
Sewickley Outdoor Landscape Lighting
History tells that Sewickley landscape lighting is a technique that existed way before this generation. Even centuries ago, this home improvement technique (which is not limited to home applications) was used not only for purposes of decoration and enhancement of aesthetics, but also to improve social interaction even at night and to ensure safety of the surroundings.
In selecting lighting for gardens and for the illumination of the Sewickley home's façade, several factors are integrated today, such as energy conservation, cost effectiveness, environmental considerations, safety aspects, and suitability for the existing landscape.
One important thing that should be decided on is whether to use conventional or unconventional sources of energy. Electricity, which is readily and commercially available, is the conventional source that is nuclear in terms of origin. Other alternatives include solar energy, fossil based energy, propane, natural gas, and fire. Among these sources, fire is the oldest technique used in landscape lighting, but it requires a lot of planning for safety purposes.
Reviews & Testimonials on Parme Electric in Sewickley, PA
They came the next day after calling. The man that came to my house was very professional. I would recommend them to anyone.
god quality work at fair price
After Zack and I made our first contact he came to offer his quote that evening. We gave him the OK and the next afternoon he came and made a list of materials he would need and the next day he came and did all the work neatly and arrived when he said he would. I would not hesitate to call on him again. If You're Planning an Electrical Project or Need Help with an Electrical Problem, Please Fill Out our Contact Form or Call Us at 412-329-8853. With Fully Stocked Vans, We're Able to Repair Most Electrical Issue On-Site with the Proper Materials.