Surge Protection in Coraopolis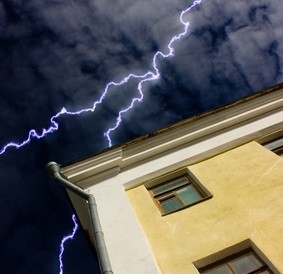 Your electrical system is extremely complex, so even something that's as seemingly inconsequential as a flickering light can actually be a sign that your circuitry is being overloaded. Any surges of electricity can prove to be detrimental to your electrical system and dangerous to your property, so it's very important that you take steps to protect your home, and our whole-house surge protection systems are the perfect way to do that. Surge protection in Coraopolis and the surrounding areas prevent any further damage from occurring to your circuit board.
Electrical surges are sudden, unexpected spikes in the influx of electrical voltage that travel through your electrical system. Some surges come from within your home—for instance, turning on a large electrical appliance might cause a surge—while others are caused by things outside your home, like fallen power lines or lightning strikes.
Some power surges may not have significant effects, and they might only cause the power in your home to flicker slightly. However, many power surges can end up causing extensive damage to your electrical system, and that can result in serious problems for any number of your appliances or the components of your electrical system. Our professional Coraopolis electricians can work with you to make sure that your home has all of the protection that it needs.
Why Invest in Surge Protection?
Surge protectors can prevent major damage to your home's electrical system. If you have any problems with your electrical system that are left untreated for any period of time, wiring damage will occur, and that in turn could lead to an electrical fire. Using any electrical appliances with overloaded circuitry could also cause serious damage to your appliances.
If your circuitry is currently being overloaded, then using any appliances that constantly run, such as a refrigerator, could create an even higher risk of damage. Our Coraopolis electrical services team can help you ensure that these risks are minimized by installing a surge protection system. Whole-house surge protectors will redirect any excess energy that your electrical system generates back into the ground in order to prevent any damage or danger.
Surge Protector Maintenance
Your surge protection system needs to be regularly inspected and maintained by a professional electrician in order to guarantee that it's as effective as possible. Managing the electric flow of an entire home is no easy task, and mismanagement of electrical surges could result in electrocution, damage to appliances, poor appliance performance, or house fires. Our electricians can make sure that your surge protector is able to adequately manage your home's electrical flow.
---
Recent Surge Protection Articles
Install Imperial Surge Protection

Imperial surge protection is something every home should have especially if the Imperial homeowner wants to preserve the quality of their appliances. The fact is that the electricity passing throug […]

Coraopolis Whole House Surge Protection

If there are instances when you notice even the slightest flickering of light when you plug in or switch on electrical equipment in your home, then there is a possibility that you are overloading you […] If You're Planning an Electrical Project or Need Help with an Electrical Problem, Please Fill Out our Contact Form or Call Us at 412-329-8853. With Fully Stocked Vans, We're Able to Repair Most Electrical Issue On-Site with the Proper Materials.