Carnegie Electrician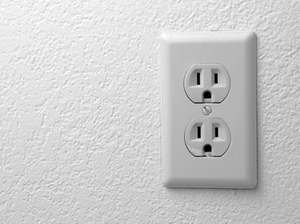 Nearly every task or activity that you take part in on a daily basis requires electricity in one way or another, so keeping your home's electrical system in the best condition possible is a major priority. At Parme Electric, our Carnegie electricians offer a wide variety of different electrical services to help you keep every part of your home's electrical system totally safe, functional, and efficient at all times. From the simplest repairs and maintenance services to complete home rewiring services, you can always rely on us for excellent workmanship.
All of our electricians are licensed professionals with extensive training and experience, so we can always guarantee excellent work and customer service at every job that we perform. We know how crucial your electrical system is to your daily life, so we always strive to ensure that it's operating as safely and functionally as possible, and we guarantee your satisfaction with our work. Our electricians will always be ready and eager to help you keep your electrical system in great shape.
Give us a call today to schedule your appointment for electrical services or to ask any questions you have about the services we provide, and we'll be looking forward to assisting you.
Electrical Repairs in Carnegie
When there are any problems with your electrical system, it can make your home much less comfortable and less functional, so you need professional repairs performed as quickly as possible. Our Carnegie electricians will always be ready to provide you with electrical repairs as soon as possible, and we'll be able to guarantee that they're as thorough and accurate as possible. We'll be able to quickly identify the source of the problems, and we'll make sure that they're totally eliminated.
No matter how simple the repairs may seem, you should always make sure that they're performed by a qualified professional. If even small mistakes are made during the repairs, they could result in serious damage to your property or serious personal injury. In fact, faulty electrical wiring is a leading cause of house fires in the U.S. Our expert electricians will be able to provide the most thorough electrical repairs possible, and we'll ensure that every part of your electrical system is as safe as possible.
Outdoor and Landscape Lighting Services in Carnegie
Outdoor and landscape lighting systems can significantly improve any property's security, accessibility, and aesthetic appearance. Our Carnegie electricians can help you determine your precise goals for this project and design a landscape lighting scheme that helps you achieve them. We'll install your landscape lighting fixtures professionally to ensure that they're efficient, functional, and artfully arranged.
Reviews & Testimonials on Parme Electric in Carnegie, PA
There are currently no reviews or testimonials, check back soon! If You're Planning an Electrical Project or Need Help with an Electrical Problem, Please Fill Out our Contact Form or Call Us at 412-329-8853. With Fully Stocked Vans, We're Able to Repair Most Electrical Issue On-Site with the Proper Materials.