Electrical Repairs in Coraopolis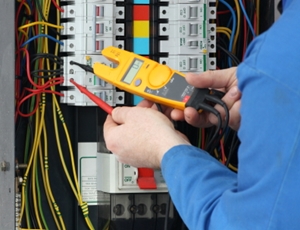 Your electrical system plays a vital role in the comfort and functionality that you and your family depend on from your home. There are hardly any tasks or activities that you take part in on a regular basis that don't require electricity in one way or another, so you need to keep your electrical system in excellent condition at all times. Electrical systems can be difficult and dangerous to work with, so it's very important that you hire a qualified and professional Coraopolis electricians for the job. At Parme Electric, our professional electrical contractors can perform prompt electrical repairs in Coraopolis so that every part of your home's electrical system always works great.
Our electrical repairs are guaranteed to be thorough and accurate, and we'll always make sure that your electrical system is functioning as safely as possible. When you need any electrical services in Coraopolis, you can count on us to get the job done quickly, thoroughly, and accurately.
Outlet Repairs
When your electrical outlets are broken or malfunctioning, it's more than just an inconvenience or annoyance. Any trouble with your electrical outlets can be extremely unsafe. If you have a problem with any electrical outlets in your home, it could cause power outages, damage to your appliances, or even electrical shock or electrocution.
Our Coraopolis electricians can help you solve any problems that you encounter with your outlets and make sure that they're totally safe and functional.
Electrical Troubleshooting & Diagnostics
Tripping circuit breakers, exhaust fans malfunctioning, and flickering lights are just a few of the electrical problems that any homeowner will encounter at some point. As common as these problems are, however, it can still be very difficult to find their exact cause.
Our electricians will be able to troubleshoot your electrical system and fund the root cause of any problems you're experiencing before we move forward with repairs.
Electrical Safety Inspections
If your home's electrical system hasn't been inspected n recent memory, or if you're planning on buying or selling a home, our Coraopolis electricians recommend that you have an electrical inspection performed. During an inspection, we'll look at every part of your electrical system, make sure all of your electrical wiring is up to code, and provide you with a detailed report of any problems that we find. We'll discuss these problems with you in plain English and recommend solutions, but we'll never use scare tactics to convince you of any unnecessary repairs.
---
Recent Electrical Repair Articles If You're Planning an Electrical Project or Need Help with an Electrical Problem, Please Fill Out our Contact Form or Call Us at 412-329-8853. With Fully Stocked Vans, We're Able to Repair Most Electrical Issue On-Site with the Proper Materials.