Track & Recessed Lighting in Coraopolis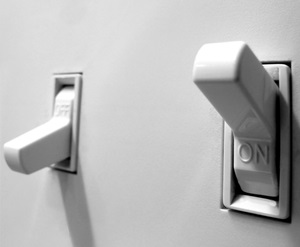 Recessed lights are lighting fixtures that are installed in a hollow opening in ceilings or walls. Track lighting is perfect for use as accent lighting or to accomplish specific lighting tasks with limited space requirements. Track lighting and recessed lighting in Coraopolis can both be perfect additions to any interior design style. The professional Coraopolis electricians at Parme Electric can help you install the perfect recessed and track lighting fixtures for your home.
Our professionals can work with you to design and install recessed or track lighting fixtures to improve your home's comfort, interior design, and energy efficiency. Our experts will help you find the perfect fixtures for your home before providing you with the best installation services possible. Give us a call today if you need recessed or track lighting installed. We'll be happy to provide you with the electrical services in Coraopolis you need.
Recessed Light Installation
Recessed lights are most frequently used in rooms where the homeowner would like to create a relaxed mood and atmosphere. This kind of atmosphere is very easy to achieve with recessed lighting as compared to overhead lights or even multiple standing lights.
Our experts recommend using recessed lighting for bathrooms, kitchens, and hallways, where we find that they provide the most benefits to homeowners. Installing recessed lights may require some wiring changes, but our Coraopolis electricians will be able to take care of every part of the design and installation.
There are a number of benefits to installing recessed lights:
Recessed lighting has a streamlined appearance.
It can amplify ambient light and accentuate other interior design elements.
It can make your home more attractive and increase its resale value.
Track Lighting Installation
Track lighting is primarily used as an accent light source, and it is extremely versatile. It's the perfect way to enhance your home's interior design and make your home a more attractive and more comfortable space.
Track lighting can help you save space since they're mounted on your ceiling and are easily adjustable. They're much more convenient than standing lamps, which can be bulky and unwieldy, and they'll be a perfect addition to any kind of interior design. Our professionals can help you select your lighting fixtures, design your track lighting scheme, and professionally install the lighting fixtures.
Recessed and Track Lighting Design
Our professionals will work with you to design the perfect scheme for your new recessed or track lights:
We'll space your lighting fixtures to ensure they provide an even amount of light for each part of the room you're installing them in.
We'll carefully select the perfect size for each lighting fixture.
We'll make sure the new recessed or track lighting fixtures illuminate parts of your home that you'd like to accent, like paintings, bookshelves, or draperies.
---
Recent Recessed Lighting Articles
4 Tips For Laying Out Your Recessed Lighting

Recessed lighting is a very versatile method of providing task lighting and ambient lighting to almost any area of your home. As its name suggest, recessed lighting fixtures are sunken into the ceiling or wall so that just the light is being thrown out and no […] If You're Planning an Electrical Project or Need Help with an Electrical Problem, Please Fill Out our Contact Form or Call Us at 412-329-8853. With Fully Stocked Vans, We're Able to Repair Most Electrical Issue On-Site with the Proper Materials.