Highly Skilled and Experienced Pittsburgh Electricians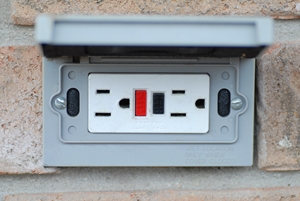 At Parme Electric, our Pittsburgh electricians are proud to provide the highest quality electrical services to local residents and businesses. We have the knowledge, skill, and experience necessary to help you with any electrical installation or repair project. In all of our services, we strive to achieve three simple goals. All of our efforts are focused on providing our customers with the safest, most reliable, and most efficient electrical systems possible.
Call Parme Electric today if you need to hire a professionally licensed electrician in Pittsburgh. Our courteous and polite staff would be happy to assist you in any way that we can. Our electrical experts would be glad to answer any questions that you may have about your prospective project or our exceptional line of services. We would be very excited to schedule your appointment today.
Rewiring and Wire Repair Services in Pittsburgh
At Parme Electric, our Pittsburgh electricians place the safety of our customers as our first priority. Because electricity is everywhere, people often fail to consider how dangerous it is. According to some estimates, roughly 53,600 electrical fires occur each year. Many of these fires are caused by old, outdated, and damaged electrical wiring.
Our Pittsburgh electricians specialize in rewiring and electrical wire repair services. With our help, you can rest assured knowing that your electrical system is operating in the safest possible fashion. Call our electrical wiring repair experts if you notice any of the following warning signs:
Frayed Wires
Excessive Heat
Scorch Marks
Tripping Circuit Breakers
Flickering Lights
Smoke for Electrical System
Popping or Crackling
Receptacle and Switch Installation Services in Pittsburgh
In order for you to use your home or business in the best possible fashion, it is important for your electrical system to be customized to your family's unique needs. At Parme Electric, our Pittsburgh electricians have the ability to install electrical receptacles and switches throughout your property. A new outlet or switch can vastly improve the way that you and your family enjoy your Pittsburgh home.
Outdoor and Landscape Lighting Installations and Repairs in Pittsburgh
At Parme Electric, our Pittsburgh electricians have the knowledge, skill, and experience necessary to handle the most difficult and extensive electrical installation projects. We specialize in outdoor and landscape lighting design, installations, and repairs. Outdoor lighting is a great way to beautify your Pittsburgh home or business while adding an extra level of security to your property during the evening. You and your family are guaranteed to be completely satisfied by the results.
Latest Electrical Projects in Pittsburgh
Reviews and Testimonials
Very prompt reply to my inquiry and able to begin the project immediately
Everything was completed perfectly and as described. Everybody was courteous, reliable, and very competent. If You're Planning an Electrical Project or Need Help with an Electrical Problem, Please Fill Out our Contact Form or Call Us at 412-329-8853. With Fully Stocked Vans, We're Able to Repair Most Electrical Issue On-Site with the Proper Materials.