4 Common Electrical Code Violations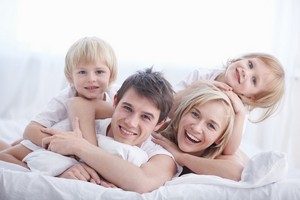 Electrical wiring is a serious issue because if electrical codes are not met, serious hazards can occur. If you need code violations corrected in your Findlay home, hire a trusted electrician to perform the adjustments and repairs. If you're unsure if your electrical system is up to par, refer to the National Electric Code, and view all of the violations that cause a risk to safety.
Overcrowding
Overcrowding occurs when several wires are crammed into a 7/8-inch hole during wiring, and it can cause burning, or damage to the insulation of wires. Burned wires can be hidden behind the walls of your home without your knowledge, and they won't make their presence known unless the exposed conductors cause an electrical fire. To prevent overcrowding, no more than three wires should be driven through the same hole. If you suspect overcrowding, hire an electrician to inspect your wiring.
Bad Wiring
Many things can go wrong during the wiring process. Some of the most common wiring mistakes include tight wires, unprotected wires, lack of a neutral wire, improper wiring length, and the installation of new lights with old wiring. Regarding the last complication, new light fixtures function at a temperature hotter than old wiring can handle, so homes with wiring installed prior to 1987 should be rewired to accommodate new lighting and prevent electrical fire hazards.
Grounding
Ground wires are installed to transfer excess energy into the ground, limiting the risk of electrocution, damaged appliances, and fire. Older homes are susceptible to grounding problems, so if you suspect that your ground connections are incorrect, reach out to an electrician as soon as possible.
Improper Splicing
A splice is a connection between at least two wires. Wires should always be spliced within a junction box. Splices outside junction boxes can occur only for troubleshooting or temporary lighting purposes.
Don't take electrical code violations lightly. Electrical codes are established to protect your Findlay home from property damage and your household from injury. If you are aware of electrical code violations in your home, have an experienced electrician from Parme Electric correct them so that your electrical system is no longer compromised. If You're Planning an Electrical Project or Need Help with an Electrical Problem, Please Fill Out our Contact Form or Call Us at 412-329-8853. With Fully Stocked Vans, We're Able to Repair Most Electrical Issue On-Site with the Proper Materials.